Proaim Hard Mount Kit for Steadycam Arm
€718,99 incl. btw & Free Shipping
Bestel nu en wij versturen het wanneer deze beschikbaar is.
Let op! De geschatte levertijd is een indicatie. In de huidige situatie kan de levertijd afwijken. Wil je de exacte levertijd weten van dit product? Neem dan contact op met onze helpdesk.
Express verzending
Advies & Support door professionals
Zorgvuldig geselecteerd assortiment
Gratis verzending vanaf € 99,-
Voor professionals door professionals
Beste prijs garantie
Beschrijving
Proaim Hard Mount Kit for Steadycam Arm
INCREASE THE VERSATILITY OF YOUR STEADICAM ARM BY MOUNTING TO NEARLY ANYTHING.
The Proaim Hard Mount Kit allows a Stabilizing arm to be mounted to nearly any gear. It pairs with the included Speed Rail Clamp to be affixed to any Speed Rail in five different mounting angles. Speed Rail Clamp adapts 42-50mm Speed rails, and by pairing with reducer bush, it also adapts 38mm rails.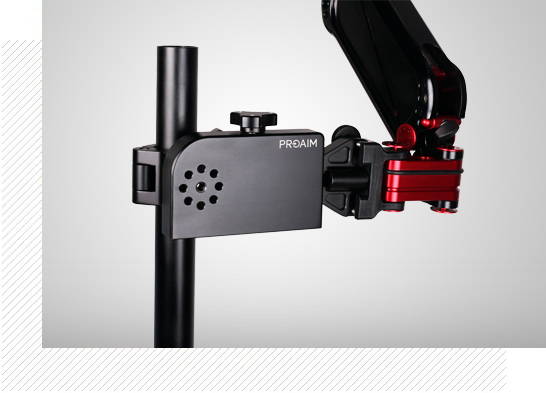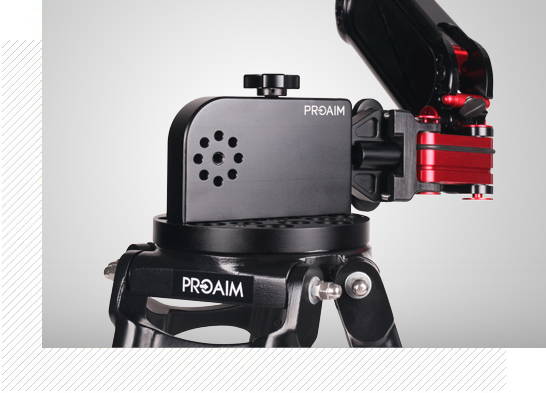 02.
EASY MOUNTING ON MITCHELL/EURO GEAR
The Hard mount pairs with included Mitchell Male Plate to be mounted to a female Mitchell Gear. The Tie-down knob securely affixes the Hard mount system with Mitchell support mount. It also adapts to a Euro mount on a Dolly or to a Bazooka via the optional Mitchell to Euro Adapter.
03.
QUICK BALANCING
The Hard Mount is one of the rigid mounts available with a tilting end block, which enables a 40-degree range of motion to help you stay balanced. This adjustment makes your sled stay in front of you. Instead of going back and forth on the arm adjustment, now you can do it directly on this block.
Als ondernemer is het soms nodig om te investeren. Het is daarbij fijn om de controle te houden over jou financiële uitgaven en daarbij de ruimte te behouden die jouw onderneming vaak nodig heeft. Financial Lease biedt hierin een uitkomst.
Om jou als ondernemer financieel te ondersteunen, werken wij samen met het onafhankelijke leasebedrijf, Lease-deal.
Lease-deal is een Nederlands leaseplatform gespecialiseerd in het vinden van de beste financieringswijze. Met ruim 30 jaar ervaring maakt Lease-deal het mogelijk om elk soort product te kunnen leasen. Een onafhankelijk lease-platform voor ondernemers. Lease-deal is actief lid van de Nederlandse Vereniging Leasemaatschappijen. Lees meer