Proaim Speed Rail / Scaff Tubes different Length
Beschrijving
Proaim Speed Rail / Scaff Tubes Length – 6″, 1ft., 2ft., 4ft., 6ft.
MULTI-PURPOSE SPEED RAILS
The Proaim 1-1/4" Speed Rails are custom machined, multi-purpose rails that can be used for rigging cameras on cars, boats and to rig Gimbals with shock absorber arms like Proaim Airwave and others.
These Scaffold Tubes are also used with rail compatible dollies, Tri-hat or Camera Rickshaw Cart like Proaim Magnus Rickshaw and others. These portable rails allow capturing the action on locations wherever you are – with safety, perfect smoothness and least effort.
STRONG YET LIGHT
The Speed Rails are made of high-strength, corrosion resistant Aluminum and hard anodized for better looks and smooth finish. The Rails come in different sizes – 6", 1ft, 2ft, 4ft & 6ft, and have thicker walls than many other traditional rails available, increasing durability and ensuring maximum weight-bearing, yet is drastically lighter than conventional steel rail. An outer rail diameter of 1-1/4" allows excellent tracking stability. There's zero question when you purchase the Proaim Speed Rail; You are getting the absolute highest quality variable Speed Rails.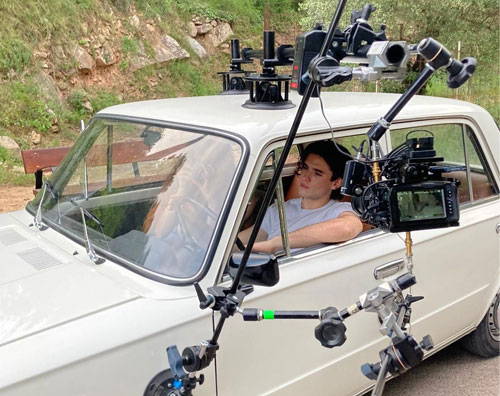 Extra informatie
| | |
| --- | --- |
| Kies maat: | Proaim Speed Rail 6ft, Proaim Speed Rail 4ft, Proaim Speed Rail 2ft, Proaim Speed Rail 1ft, Proaim Speed Rail 6inch |