Proaim Hard Mount Kit for Steadycam Arm
Geschatte levertijd: 3 tot 6 werkdagen
Beschrijving
Proaim Hard Mount Kit for Steadycam Arm
INCREASE THE VERSATILITY OF YOUR STEADICAM ARM BY MOUNTING TO NEARLY ANYTHING.
The Proaim Hard Mount Kit allows a Stabilizing arm to be mounted to nearly any gear. It pairs with the included Speed Rail Clamp to be affixed to any Speed Rail in five different mounting angles. Speed Rail Clamp adapts 42-50mm Speed rails, and by pairing with reducer bush, it also adapts 38mm rails.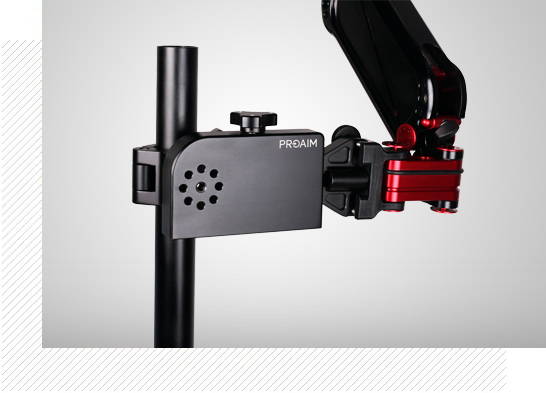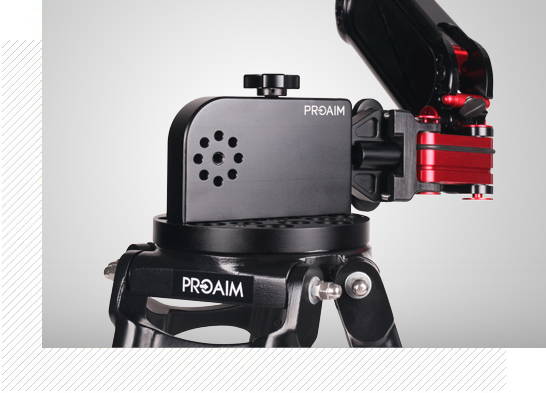 02.
EASY MOUNTING ON MITCHELL/EURO GEAR
The Hard mount pairs with included Mitchell Male Plate to be mounted to a female Mitchell Gear. The Tie-down knob securely affixes the Hard mount system with Mitchell support mount. It also adapts to a Euro mount on a Dolly or to a Bazooka via the optional Mitchell to Euro Adapter.
03.
QUICK BALANCING
The Hard Mount is one of the rigid mounts available with a tilting end block, which enables a 40-degree range of motion to help you stay balanced. This adjustment makes your sled stay in front of you. Instead of going back and forth on the arm adjustment, now you can do it directly on this block.